Skip to Main Content
It looks like you're using Internet Explorer 11 or older. This website works best with modern browsers such as the latest versions of Chrome, Firefox, Safari, and Edge. If you continue with this browser, you may see unexpected results.
Reserve the HP Sprout and Capture Stage
Check the status of current reservations or make a reservation for makerspace technology.
Sense 3D Scanner
HP Sprout with 3D Capture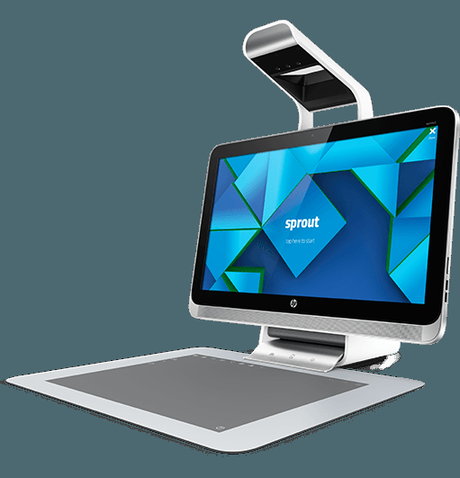 3D Scanning
Videos on Scanning with 3D Capture
Scan using manual 3D Capture
Scan using automatic 3D Capture
requires the Capture Stage available for check out at the circulation desk
User Manuals for Sprout HP
Safety Warnings
Do not cut, pierce, bend or fold the touch mat.

Do not place magnetic components on the touch mat.

Avoid staring directly at the lights on Sprout Illuminator.

Risk of Photosensitive Epileptic Seizure. If you are known to have a sensitivity, consult a physician before using the calibration and 3D Capture Scan functions on the HP Sprout.

To help reduce the likelihood of adverse reactions:

Use in a well-lit area.

Do not look directly at the Sprout or the light patterns generated during calibrations or 3D scans.

Avoid prolonged use of the 3D scanning process.

Take a 15 minute break during each hour of Sprout use.

Avoid use when tired or need sleep.
User Guide for 3D Sense
Sense 3D User Guide

Offers basic scanner and software specifications, scanning tips and tricks, and how to scan, edit and finish a scan